That a primarily instrumental album launched on SoundCloud by an independent Kolkata-based artist is travelling across the world, is an event in itself. Tajdar Junaid talks about his music, struggles and instrumentation in a conversation with Raksha Bihani.
Your album What Colour Is Your Raindrop is quite the rage already in the digital space within months of its release! How do you feel basking in the success of this self-funded project that you've been at since 2012?
I thought it would release last year actually, but then I was fine-tuning and I recorded two new songs in January – First Year and another song called Devotion. Both of them were completely different from the rest of the material in the album. I was listening to a lot of orchestral stuff – Chopin, Debussy, Vivaldi, soundtracks of movies like In The Mood For Love, etc after we were done with the album recording around August – September last year. So that showed in these two compositions that I had recorded in January. I thought I'll put them in my next album, but then First Year sounded so good to me that I decided to put it in this album itself. That's how the album got delayed but yes, I am happy that people are listening to it and I am also pleasantly surprised because this is primarily an instrumental album and there aren't many takers for instrumental music these days. It's good to see people connecting with what I created, at a very deep level and there is good stuff being written about it in the media as well as great feedback on online music streaming sites and through mails from across the world. So yeah I am happy and I'm looking forward to the next album!
Congratulations on the selection of 2 songs from the album for the film The Sold – directed by Oscar and Emmy winner Jeffrey Brown and produced by Emma Thomson. How did that happen?
Shukriya! Dream Digital studio in South Calcuttta was organising a get together for musicians and artistes in South Calcutta to revive Uma Art Gallery during the winter of 2012. They approached me for a solo performance with my charango at the same. I had only finished recording my album and didn't mind a break, so I thought kya hoga, dekhte hai, and I wanted to take a break from recording any way. Amit Da, Jay and Nishchay Parekh were doing their thing along with many other artistes. Jeffrey Brown was among the crowd that day since they were shooting a part of the movie The Sold in Calcutta, though I was fully unaware. A couple of days later I got a call from a friend working with them saying Jeffrey heard me play the other day and really liked my music. Jeffrey called up later and said he would love to meet me at Hotel Hindusthan International, where he was put up, and listen to me play again. Now, charango is a South American instrument while he wanted some music with an Indian influence. That was when I mentioned the yet unmixed song, Dastaan to him thinking that could be something he was looking for since it has the sarangi and charango both. They went back with my album but I got no news from them until a month back when they e-mailed me saying two songs from the album fit very well in their movie and they wished to purchase them from me! So I responded positively for a sync license – where the songs can be used for other ventures also if I like. That's how it happened and it is great since my music will now reach out to a larger audience!
It took me quite a lot of time to save up for What Colour Is Your Raindrop. And I'm a little headstrong that way. Two of my songs are now going to Hollywood, I'm sure this small launch will open further avenues for me in India also. I want to be involved creatively in projects, but on my own terms which are all about making music which gives me happiness.
 A young boy with big dreams of becoming John Bonham, now a multi-instrumentalist, songwriter, composer and music producer. At various times over the years, you have been associated with bands – Blackstratblues and Cognac, Bengali film soundtracks, given music for theatre productions and Ruhaniyat of course. How did everything add up to shape What Colour Is Your Raindrop? 
(laughs) I was only in class seven when a cousin of mine got me Led Zeppelin tapes from the U.S. and it became my infatuation to be like John Bonham – learn the drums and own a drum kit. Obviously drum kit hua nahi because we used to live in a small house with not enough space to keep a drum kit in the first place, it was also expensive and most importantly we didn't have tolerant neighbours! So even after pestering my parents a lot, the demands weren't met. I come from an academic family where most people are doctors and engineers. It was quite a struggle to be where I am today, but I'm thankful my parents supported me when they realised that I was serious about my music and my happiness lay only there. My elder brother used to play the guitar, so whenever he wasn't around, I self-taught myself using a guitar chord book in the house. MTV Unplugged was quite big at that time and we used to record them on VCRs to own a copy forever! I used to go to Free School Street with saved up pocket money to buy tapes of my favourite musicians, listen to their stuff, read Rock Street Journal. I'm chronicling my 1998-99 days here, there was no internet at that time for me… I started taking guitar lessons from Amyt Datta and I think that was one of the best things I ever did.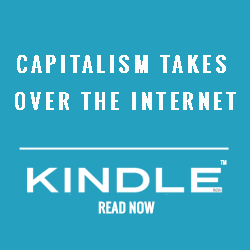 What Colour Is Your Raindrop features 18 musicians and a variety of instruments from across the globe. Take us through the journey…
Before going into the studio each time, I would have it all sorted in my head – who will play what, how should the instrument sound, etc. So for 4-5 months I was only listening to all the music that had inspired me – going through all the songs in my head. Some sections I had left open, like the 2nd section of Prelude To Poland. I wanted the musicians to respond to my ideas and see what they come up with in the studio. And the one thing I was very particular about was how each instrument was touched to strike that right note and create the exact sound that I could hear in my head. The amount of pressure you put on each note is very crucial to the kind of sound the instrument produces. I would explain this especially to the Indian classical musicians in the studio – harmonium player, sarangi player, flute player. I trusted all these musicians who were playing for me, they are champions in their own rights and they would get confused in their head as to why I was so particular about the handling of these instruments, but they understood soon after that it is all about delicacy of handling an instrument and understanding the sentiment of the song. They're all different – like Yaadon Ki Pari is an aggressive song, Aamna is a lullaby.
For the album you worked with New Zealand musician Greg Johnson, Fred White of Acoustic Alchemy, Bangladeshi folk singer Anusheh Anadil, Vachagan Tadevosyan on oboe and duduk, Stuart Manro on bass, how did you come to collaborate with them and other international artistes?
Anusheh Anadil and I became friends 3 years back when I toured Bangladesh with Moushumi Bhowmik. I have known her folk music and we connect when it comes to music. For me making music is nice but it's nicer if we connect as friends and mutually appreciate each other's work. Then it becomes more like chal na chai peete hai, that's how we ended up making the song Ekta Golpo together. And that's how it worked with everyone actually. We had never met but we became friends because we recognized and respected each other's potential. Having Greg Johnson on board is one of the strangest stories, in fact! I heard his music when I was learning the guitar which was long back, in class 11 or something when he was already an established star. He had a great song in this CD my friend got me – The Best of Greg Johnson, called Hibiscus Song and it touched me so much that I wrote him a mail. It was very surprising that he wrote back to me and said it was amazing that his music reached India and how! Then we lost touch. And about 2-3 years back I found him on Facebook and we interacted again. I sent him some of my music and he really liked my work. He was making an album called Secret Weapon and asked me if I wanted to play the guitar for one of his songs. I said, "Sure, I grew up listening to your music! Why not?" For Mocking Bird I had recorded the vocal track and Fred was mixing it but I had a constant feeling that if I could have Greg on board, he would suit the song so much more! Fred was fed up with me of course! But then I sent him both tracks – one with my vocals and one with only the music – and I told him I would love to have him sing in my first album. But I had a tight budget and nervously asked him how much he would take but he completely refused to take any remuneration! I met Nitzan Sagie, an Israeli composer, through Sound Cloud and immediately we developed a mutual admiration for each other's work. I made him listen to The First Year and he orchestrated the viola and cello over the track and sent it back. The drums for Yaadon Ki Pari was recorded by the first player I ever played with, Vishal Nayak. We were together in my first band, Cognac. Vishal got such good drum sounds by recording it in his kitchen in New York that I couldn't have got otherwise! He is so talented with acoustics and mike placements! So I knew every musician's strong point and as a producer I was only doing my job of collaborating with those people to come up with the versatile music of What Colour Is Your Raindrop.
What were the struggles of coming out with an independent album in this competitive and structured music industry of India?
It took me quite a lot of time to save up for What Colour Is Your Raindrop. And I'm a little headstrong that way. Two of my songs are now going to Hollywood, I'm sure this small launch will open further avenues for me in India also. I want to be involved creatively in projects, but on my own terms which are all about making music which gives me happiness. I have done session work for theatre productions, movies, I look at them as session works where I am involved to better the songs and I do my best in them without complaining since I'm not the music director or composer there. But for example I am currently doing music for a student of London Film School who wanted me to do the music for his documentary work since that script touched me enough to work for the film. I want to use an orchestra for my second album, so there is a lot of work I have to do to get that album out. But I like to take things one thing at a time. Now I want to first put a band together, I'm playing in Glasgow with my folk band Ruhaniyat, again I have a performance at NH7 Weekender. So I am taking one step at a time…