To introduce Robin Williams is to share a part of our childhood where we can always go back and find solace. He is no more. Kindle imagines him giving a hearty laugh to the folks above, below or in between. If there ever was a metaphor for a smile it would be him. Kindle brings to you his five best performances….
1.The Fisher King
Mixing Arthurian legend and the underbelly of a modern Manhattan, Terry Gilliam creates a tale of loss and desire, fantasy and freedom. Robin Williams as the widower who hankers after the Holy Grail interrogates the borders of sanity and reality. Haunted by the phantasmal figure of the Red Knight and smitten with Lydia, Williams forges a bond of friendship with Jeff Bridges, the man indirectly responsible for his wife's murder. While chasing their personal ghosts both of them liberate each other.
2.  Good Will Hunting
In his supporting role beside the eccentric genius Will Hunting (played by Matt Damon), Robin Williams sketches out the role of a professor of psychology who helps the former with his behavioural issues. Intensely self-reflexive, the film discusses issues of estrangement and child abuse and portrays how these two characters exorcise the demons of their past.
3.  Insomnia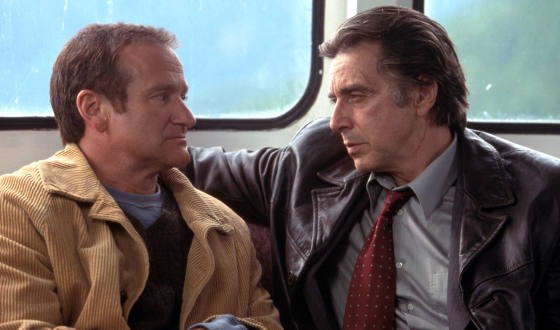 Directed by Christopher Nolan, this film brings together Al Pacino (as a LAPD detective) and Robin Williams as the psychopathic murderous crime novelist. The psychological thriller projects the absence of sleep as the trace of residual guilt as Pacino struggles with the fact that he fabricated evidence to cover up his act of accidentally shooting his partner. Williams consciously underplays his role as the astute psychotic killer to act as a foil to Pacino's demented exuberance.
4.  Good Morning, Vietnam
Loosely inspired by the experiences of AFRS (Armed Forces Radio Services) Radio DJ Adrian Cronauer, the film portrays Robin Williams as the Radio DJ who is a mass favourite but irks his superiors because he is quirky in his comic art. Hinting at the importance of mirth as a soothing agent (for the soldiers) against the backdrop of the violence of the Vietnamese war, the film gives a fresh look at human values and relationships.
5.  Dead Poets' Society
Arguably his most popular film, Robin Williams' role as a school teacher who attempts to educate his students about the meaning of 'carpe diem' (seize the day) through poetry has inspired us all. The last scene where the students bid farewell to their teacher singing "O Captain, My Captain !" is etched in our minds.