The lives of film stars grant many a voyeur an interesting subject. The bread and butter for the paparazzi, their lives have always sparked a degree of interest. From flashy cars to the latest designer wear, they provide the ultimate setting for any human being who dreams of making it big. However, there are actors in the industry whose lives have not stood up to the billing. Kindle lists a few such exceptions who have burned into oblivion.


Bhagwan Dada
The naïve simpleton, a character that he played in most of the low-budget films he directed and acted in, was quite the opposite in real life. Owning a 25-bed room sea-facing bungalow in Juhu and a fleet of seven cars (one for each day of the week), he sponsored everything while producing his films, including the costumes and food. However, when his films started failing he had to sell off his luxurious assets to sustain himself. All his friends, who had once made merry at his expense, began deserting him. He did small roles, while being paid a pittance in comparison to his hey days. He died, alone and destitute, in a chawl in Dadar.
Meena Kumari
'And yet, when her restless soul could not suppress this surging desire to love and be loved, she took birth as Kamal Amrohi's Pakeezah'. A blurb summarizing her role in the film Pakeezah is a true reflection of reality that had befallen her. In the sixties she was a fully booked star, the tragedienne loved by many. However, on her deathbed, she was all alone, and penniless. The actor died of liver cirrhosis within a few weeks of Pakeezah's release. Neither her ex-husband Kamal Arohi (for whom she had consented to work in Pakeezah inspite of the separation and an illness) nor Dharmendra (a man unjustly blamed for being the cause of Meena Kumari's divorce with Arohi) were present during the last days of her life, spent in pain and bed rest, with no money left to perform her last rites.
Raj Kiran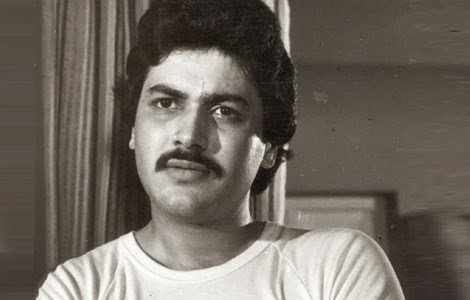 Many would remember Raj Kiran as the good-looking actor who essayed the role of pre-incarnated Rishi Kapoor in 'Karz'. This handsome and suave actor kick-started his career in Bollywood in the mid- 1970s and acted in block busters like 'Karz', 'Arth', 'Teri Meherbaniyan' etc. However stardom deserted him at an early age. A tumultuous personal life brought his professional life to crossroads and, unable to maintain a balance between the two, the actor sunk into depths of despair and disappeared soon after. In spite of being rumoured dead, his closest friends Deepti Naval and Rishi Kapoor, following reports that the actor was seen driving a taxi in NYC, managed to track him down alive- alone in a mental asylum in the US.
Lalita Pawar
The veteran actor Lalita Pawar too died a death that one wouldn't associate with a star of her caliber. Once a leading lady in a number of Bollywood productions, the actor was once slapped for a mistake by Bhagwan Dada, following which she had to undergo a number of surgeries and subsequently had to shift to character roles. Her career, however, was cut short when she was diagnosed with cancer in the jaw. After shifting to Pune for treatment, Pawar started living with her husband, film producer Rajprakash Gupta. She died alone in her apartment in Pune before her husband, unable to reach her on phone, recovered the body after two days.


A.K. Hangal
Many would remember him as the blind father who lost a young son in 'Sholay', some as the house keeper who protects the motherless children from their evil father in 'Khoon Bhari Maang'. Yet, everyone remembers him as the adorable grand fatherly figure, frail yet ostensibly the keeper of all the worldly wisdom. A career spanning more than 124 films, the actor in his last days cut a destitute figure, appealing to people to help cover his medical bills. The 95-year-old actor, who lived with aged son in a rented flat, had worked with some of the biggest stars of Bollywood, but died in a state of penury as his co-workers decided to give his funeral a miss.