#Trigger warning: Not for the faint-hearted, not for the ones who look for beauty in every atom of the planet or who try to make each atom beautiful! You will be better off waiting for the next Sooraj Barjatiya film!
Priyanka Chopra, the Rockstar
The mosquito is buzzing. The bee is buzzing. Buzzzz….buzz that sticks to the ears like honeycombs hang onto trees. How does one shake them off?
Cool me down/I'm feeling so exotic/Yaa right now/I'm hotter than the Tropics.
Yes we know that you are feeling hotter than the tropics and that you want to be every white man's exotic dream but our ears are burning and stinging! So will you please quit singing?
You could just continue acting! As in just act in films and films ONLY!



Amitabh Bachchan, the Activist Ambassador
 From Gujarat to Uttar Pradesh with Janpath in between in spurts, from brooms for cleaning clean roads to hair oil, he does it all! Oh and how does one forget the annual celluloid carnival in Dodoland (read that as Didiland) which he inaugurates ritually with a few saccharine sweet Bengali lines thrown in that generate a mass Bong orgasm, Big B is here, there and everywhere!
However, we want to believe that we can still try to admire your acting chops forgetting your dubious and opportunistic politics but for that you need to quit being ambassador to all and sundry! Aren't you super rich and successful already? So then, why not just keep your gaze trained on the screen?
Prabhu Deva, the Filmmaker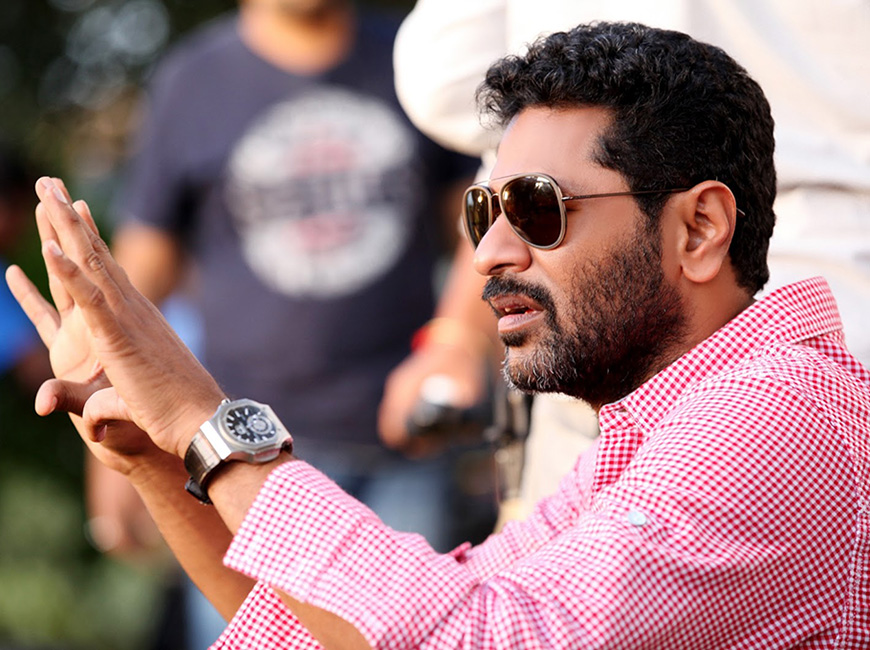 Your body moves like a dream. You can and you have taken dance to a transcendental level but then you chose to overwork your brains and you scarred us for life with flying inners, jiggling bellies, vibrating posteriors, babies coming into being through kisses and so on… Doesn't your brain tire of traumatising us with phallic Rathods and hulky Jacksons? Please quit making films this year!
Heal us with your shape shifting body!
Salman Khan, the Actor
Nobody claims that he is a fine actor but his films are all successful. But hasn't he piled on enough crores to contemplate quitting films? In any case, he gives a flying you-know-what about scripts, music, choreography or camera. He can just saunter through railway tracks and mint millions! But he does care about his female costars. Yes sometimes care is a strong word that could lead to black eyes and fractured hands but at other times it is so supportive that it makes stars out of British models, then more stars of the sisters of British models. Care recently landed in Sri Lanka canvassing for Presidents being charged with genocide!
So why not just become a caregiver! Now the other synonyms for caregiver could be obsessed lover, bouncer, career counselor, mentor and so on!
Prasoon Joshi, the Lyricist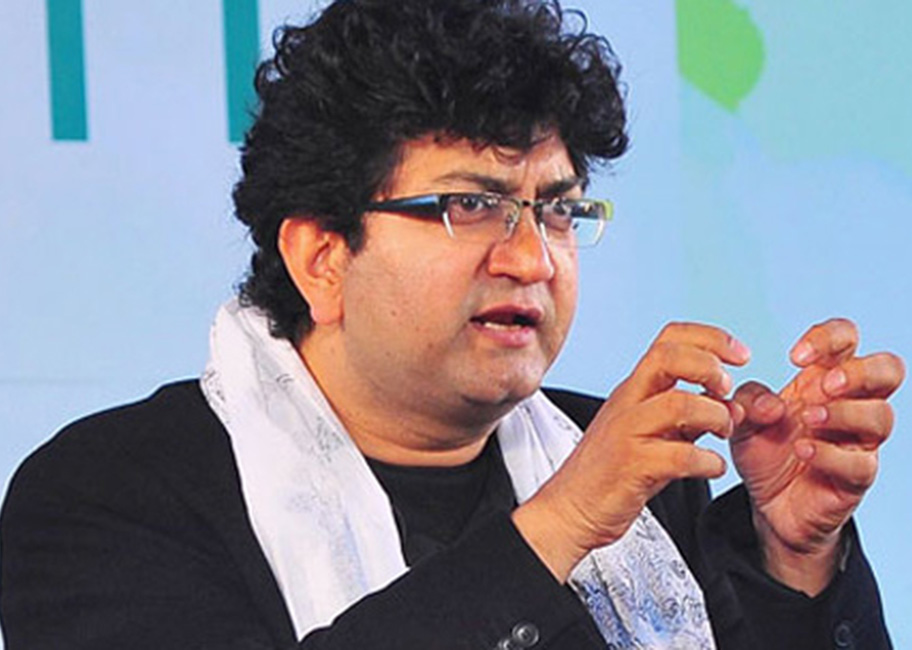 He helped induce a collective amnesia in this nation with his Ab Ki Baar tagline that was one of the many reasons that catapulted 56 inches to Prime Ministership. He is indeed a magician who can make bottled pesticide appear like Ummeed wali Dhoop!
So don't you think he is wasting himself by doing the corporate grind? He could become a tele-guru teaching us the art and science of living well under blinding lights that hide all the warts! He could give the Ramdevs and Ravishankars a run for their whatever!
Sajid Khan, the Filmmaker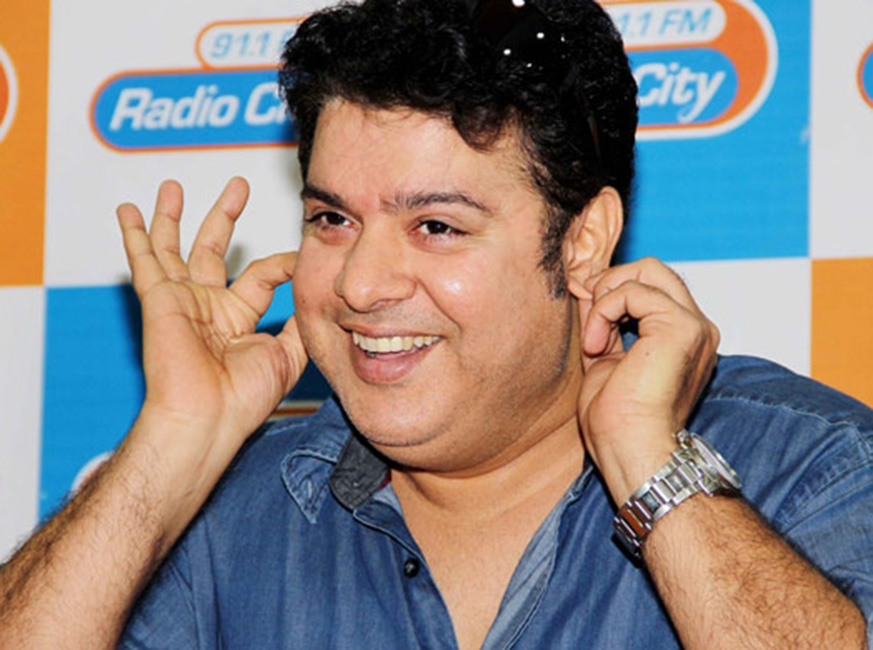 The Highest Court of the country thinks that bestiality is criminal. Any sex other than peno-vaginal penetration between man and woman is a crime as per Section 377 of the Indian Penal Code! But Sajid Khan has repeatedly shown us through his 2014 classic film (let's not relive the horror by naming it) that humans can become dogs by consuming strange potions! Since he has already threatened to make a sequel to the film that will not be named, he might as well go a step further and drop the potion! He could hit the laboratory with a dog and a human… and then we hope that the rest becomes history!
Honey Singh, the Singer, Songwriter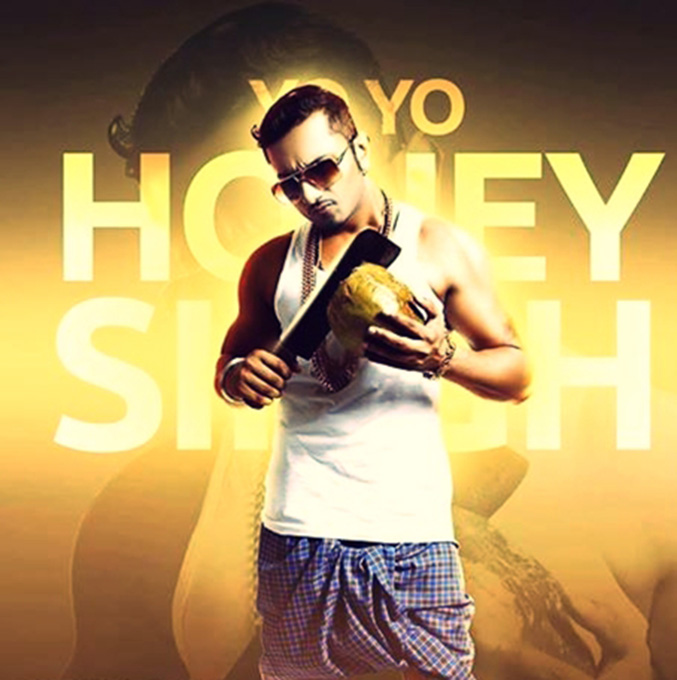 He is wildly popular. The more outrageous and sexist are his lyrics, louder are the cheers. This level of endorsement is telling about our attitudes to gender. But we are eternal optimists. We hope one day an epiphanic moment will hit Yo Yo and he will decide to do social service. He will stop singing and writing. He will start selling lungis on Baga beach.



Sonakshi Sinha, the Non-Thinker
 She doesn't mind weight jokes in films. She doesn't mind appearing in music videos where she is urged to steal her parents' plastic to fund her joy trip with boyfriend and even pack food and daaru for him and carry just make-up for herself!  She doesn't mind doing parts where all she is required to do is contort her face and she doesn't even mind looking and acting the same in film after film. But then when a non actor whose only claim to fame is his cheeky tweets, comments on her body, she becomes all emancipated and sets up a khap threatening to hang him upside down, ignoring the sexism her entire career has stood up for, starting from her thappad days!
Sonakshi Sinha… we all have brains and it's imperative that we actively use them! Will you please?
Sonam Kapoor, the Actor
She continues to try honing her acting chops. She tries to appear all thoughtful in her interviews. She claims that she researches for her roles; she claims to go against the grind. She claims to be selective. But the writing is on the wall. Sonam Kapoor cannot act. She has amazing styling sense. She is a fashionista, no doubt. She doesn't tire of being a darling of shutterbugs, fashion critics and film glossies with a head turning outfit each time she makes a public appearance but act, she can't. Fawad Khan's chest hair was more emotive in Khoobsurat than Sonam.
Just because she is Hair Kapoor's daughter doesn't mean she has to continue trying. She will do better just concentrating on her clothes. Perhaps she could be the world's first designer who would also model her clothes on the ramp as in she would walk, change into a new outfit, then walk again, change and walk! How perfect and how pretty!
Kapil Sharma, the Comedy King
His show's popularity has reached iconic levels! He may have suffered a royal boot from the royal production house of the country but his show ensures that he continues being somebody! But let's distill the essence of his gags. Remove the thick lips of the wife, her miserly father who refuses to pay dowry, the fat younger sister, the masculine elder sister, the horny grandmother and the bachelor aunt on the lookout for a partner… in short, remove all the female characters from the show! Is there anything comic left?
The most popular comedian of the country owes it all to women. Now will the women of the country take a call on what career would suit Sharma best because clearly many of us think that Sharma is an abomination each time he opens his mouth?