Sir Alex Ferguson, famous for managing one of the greatest-ever football teams, is practically synonymous with football itself. The site www.rsvlts.com was of the opinion that if there were to be a Mount Rushmore of soccer, Ferguson would certainly grace it. But, as with most "larger than life" figures, there are plenty of little-known details about the real man, Mr. Ferguson, which are as fascinating as Sir Ferguson, the football legend. We've compiled a list:
Who Killed JKF?
In his autobiography, Sir Alex confesses that he is obsessed with the late U.S. president John F. Kennedy, his life and times, and especially the controversies surrounding his assassination and death.  From keeping a copy of JFK's autopsy report by his bed side table to reading up on whatever material he can lay his hands on the JFK assassination, Ferguson's obsession is not one of casual curiosity-he is a JFK murder-mystery aficionado!  This 'little-known fact', however, is well known in some circles.  Britain's ex-PM Gordon Brown once gifted him a collection of books and CDs on the topic.
Tony Blair and his Personal Masseuse
As a staunch supporter of the Labour party, Sir Alex has given a lot of money to Labour candidates and has lent his own celebrity to promote Labour causes and campaigns. He was particularly close to Tony Blair, then an MP. During Blair's campaign for the general elections in 2007, Ferguson advised Blair to employ a personal physical therapist to accompany him on the campaign bus! He later joked to Alastair Campbell that this advice might have gone a little too far.
The Rosier Ferguson
Sir Alex has a particular liking for fine wines, especially from the Bordeaux and Burgundy regions of France, though Italian wines too find favour with him. The famed football manager once ran a pub named Fergie's. He often enjoys a glass or two with the manager of the opposing team. Jose Mourinho once gifted Ferguson a bottle of vintage Port, apologising for serving wine of a poorer quality at a previous match, something which had managed to irk the wine connoisseur in Sir Alex.
Willie Todd- the man who dismissed Sir Alex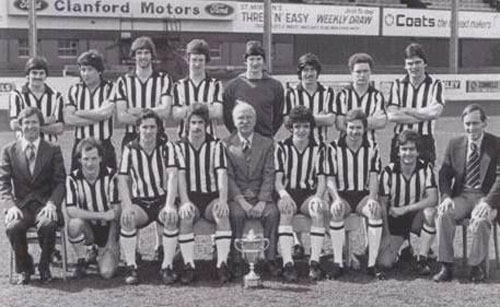 Before Alex Ferguson became the manager of Manchester United, he was sacked by the St. Mirren Football Club, which he had managed from 1974 to 1978. Ferguson had worked his magic on that club as well, taking it from a lower rung Second Division team and turning it into a First Division champion (1977). But Willie Todd, the club's chairman, still sacked Ferguson when he found out that he was moving to Aberdeen FC. Ferguson was still employed by St. Mirren and Aberdeen had not contacted St. Mirren, the planned move was considered a breach of contract. This, however was not the only reason for the dismissal. The Sunday Herald concluded Ferguson was "immature" and "petty" and often insulted employees who failed to cater to his demands.
The Man obsessed with Chewing-Gum
While his team sweats it out on the ground, working toward yet another victory, Sir Alex is known to constantly cheer them on with the typical Scotsman's spirit and gusto. However, he does all this while chewing gum… constantly. An Alex Ferguson not chewing gum would mean… well since it's never happened one can't exactly imagine the scenario in its absence. The manager chews anywhere from 8 to 85 sticks of gum according to some (unconfirmed) reports! Some say that the sticks of gum chewed during his tenure at Manchester United would stretch twice around the pitch at Old Strafford. The spoof website Newsbiscuit has joked that Sir Alex's "chewing gum habits could power an area the size of Lincolnshire."