Celebrating Anurag Kashyap's 42nd birthday (September 10), here is our list of five of his best works. Pratiti Ganatra reports.
Gangs of Wasseypur (2012)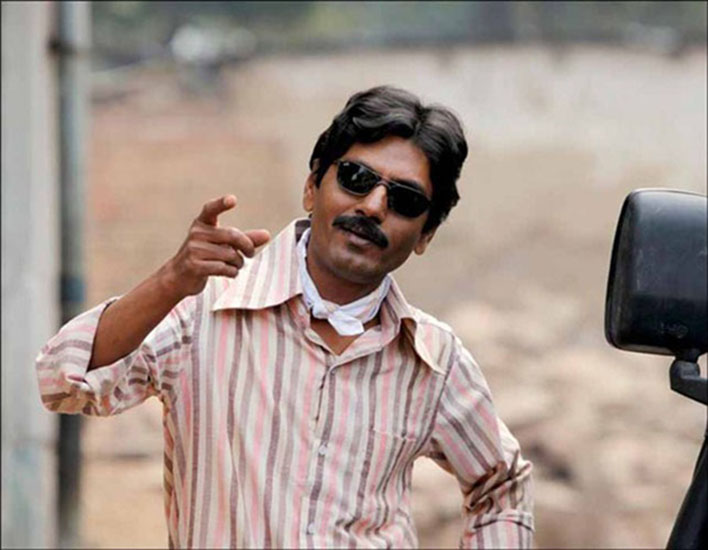 Rarely has a tale of revenge and vengeance been depicted with such raw emotion on Indian celluloid before. Anurag Kashyap shot this 319 minute film in two parts, with an ensemble cast mostly comprising of new faces. A dispute between Sultan and Shahid Khan leads to the latter's exit from Wasseypur and thus ensues a revenge tale spanning three generations. A strong screenplay, gritty dialogues and brilliant acting led this film to be screened at the Cannes Directors Fortnight in 2012.The fast-paced film has blood and violence in abundance but that never takes you away from the story. Kashyap's style has often been compared to that of Tarantino, and his influence is visible in the way dark humour is used in this film.


Dev D (2009)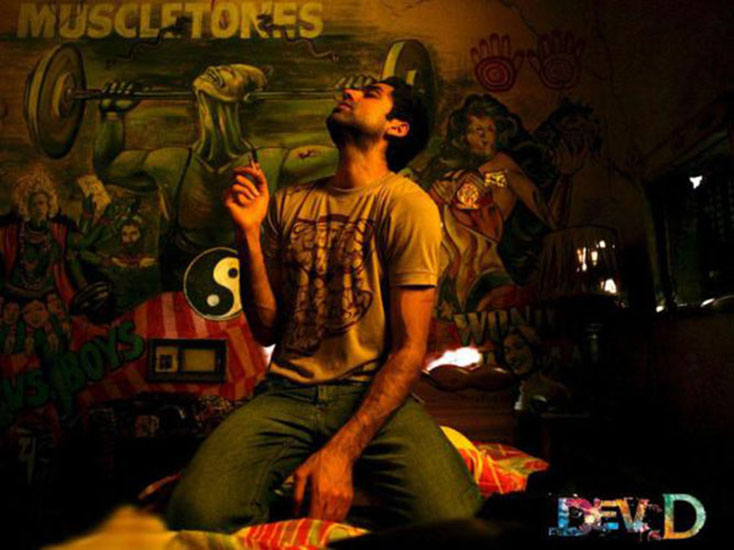 A modern-day twist to Sarat Chandra Chattopadyay's Devdas, Dev D is eccentric and witty. Kashyap's Dev is Devender Singh Dhillon who is arrogant, reckless and self-destructive. He loses his childhood sweetheart Paro, a free-spirited and aggressive village girl, and drowns himself in alcohol and drugs in order to recover. He then meets Chanda/Lenni, a student by day who moonlights as a prostitute by night. She has a disturbing past which adds to the complexity of her character.A disturbingly haunting but experimental soundtrack, an exciting visual style and a gritty screenplay all led Dev D to become a film which expanded the horizons of modern Indian cinema.
Black Friday (2004)
Based on S. Hussain Zaidi's book – Black Friday – The True Story of the Bombay Bomb Blasts, this was Kashyap's feature film debut. Black Friday won the Grand Jury prize at the 3rd Annual Film Festival of Los Angeles and was a nominee for the Golden Leopard at the 57th Locarno International Film Festival. Black Friday is a gritty and realistic representation of the 93' blasts and successfully manages to bring across different and conflicting sides of the story in a powerful and nail-biting narrative. Kashyap effectively develops and brings to life the characters of Inspector Rakesh Maria (Kay Kay Menon), accused gangsters Dawood Ibrahim (Vijay Maurya), Tiger Memon (Pavan Malhotra), Dawood Phanse (Gajraj Rao) and their pawn Badshaah Khan (Aditya Srivastava). The scenes of the actual blast are shot with alarming intensity and bring to life the violence, abuse and trauma that hundreds faced during this time. It was in fact this film which inspired Hollywood film-maker Danny Boyle to direct Slumdog Millionaire.
Gulaal (2009)
In Gulaal, Anurag Kashyap takes Sahir Ludhianvi's powerful lyrics 'Yeh duniya agar mil bhi jaaye toh kya' from the film Pyaasa and constructs a compelling and convincing tale around it. Set in Rajpur, a fictional city in Rajasthan, Gulaal is a tale of deceit, corruption, desire and the loss of innocence. Dilip Kumar Singh (played very effectively by Raj Singh Chaudhury) is assaulted and molested by a group of men, and in order to avenge this humiliation joins hands with Dukey Banna (Kay Kay Menon). There is a great array of supporting characters in the form of Ransa (Abhimanyu Singh), Bhatti (Deepak Dobriyal) and Anuja (Jesse Randhawa).Gulaal is dark and powerful, and the director manages to extract terrific performances from every actor.
No Smoking (2007)
Loosely based on Stephen King's short story Quitters Inc, this neo-noir thriller was an edgy and surreal tale of a man's fight for his right to smoke.
The story revolves around 'K' (John Abraham), a chain smoker whose wife threatens to leave him if he doesn't quit smoking. In an attempt to get his life back, K decides to go to a rehabilitation centre called Prayogshala which is headed by Baba Bangali (Paresh Rawal). The method used to try and cure him out of his smoking is 'fear' and a game ensures between K and Baba. The film was not as well received as Anurag Kashyap's other films due to its surreal and edgy nature. But as far as experimental cinema goes, this film ticks all the boxes.
It should be noted here that Paanch was the first full-length feature directed by Kashyap, but it was unreleased. The Censor Board had objections with the violence, bad language and drug use in the film. Loosely based on the 1976-77 Joshi-Abhyankar serial murders of Pune, this film is about five members of a rock band and how a dangerous lifestyle leads to robbery and murder and a slew of chasing cops. Paanch was a film with some brilliant performances by Kay Kay Menon and Aditya Srivastava.  For those who saw the film back then, it was a testimony that Kashyap was here to stay. Though his direction and technique were still in the nascent stage of brilliance, Paanch was the beginning of Kashyap's unconventional style of story-telling.
Although Kashyap has written several screenplays and dialogues, this list will not be complete without a mention of Kashyap's brilliant story writing in Satya (1998) and Academy Award nominated Canadian Film – Water (2005).